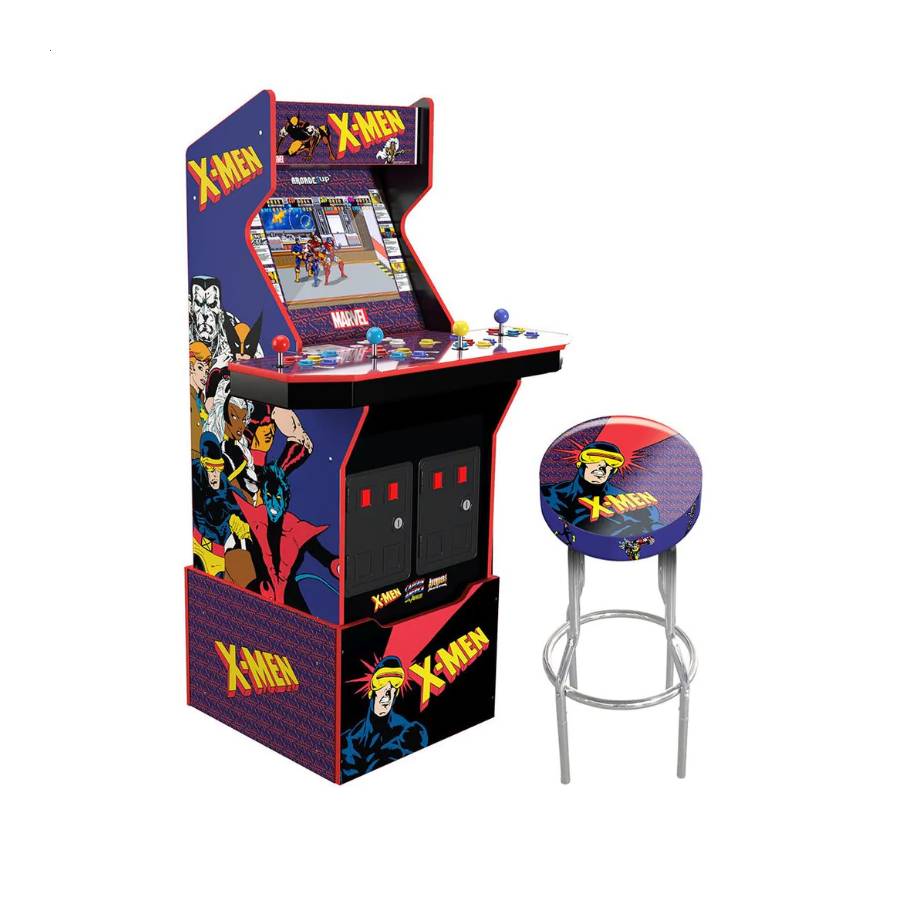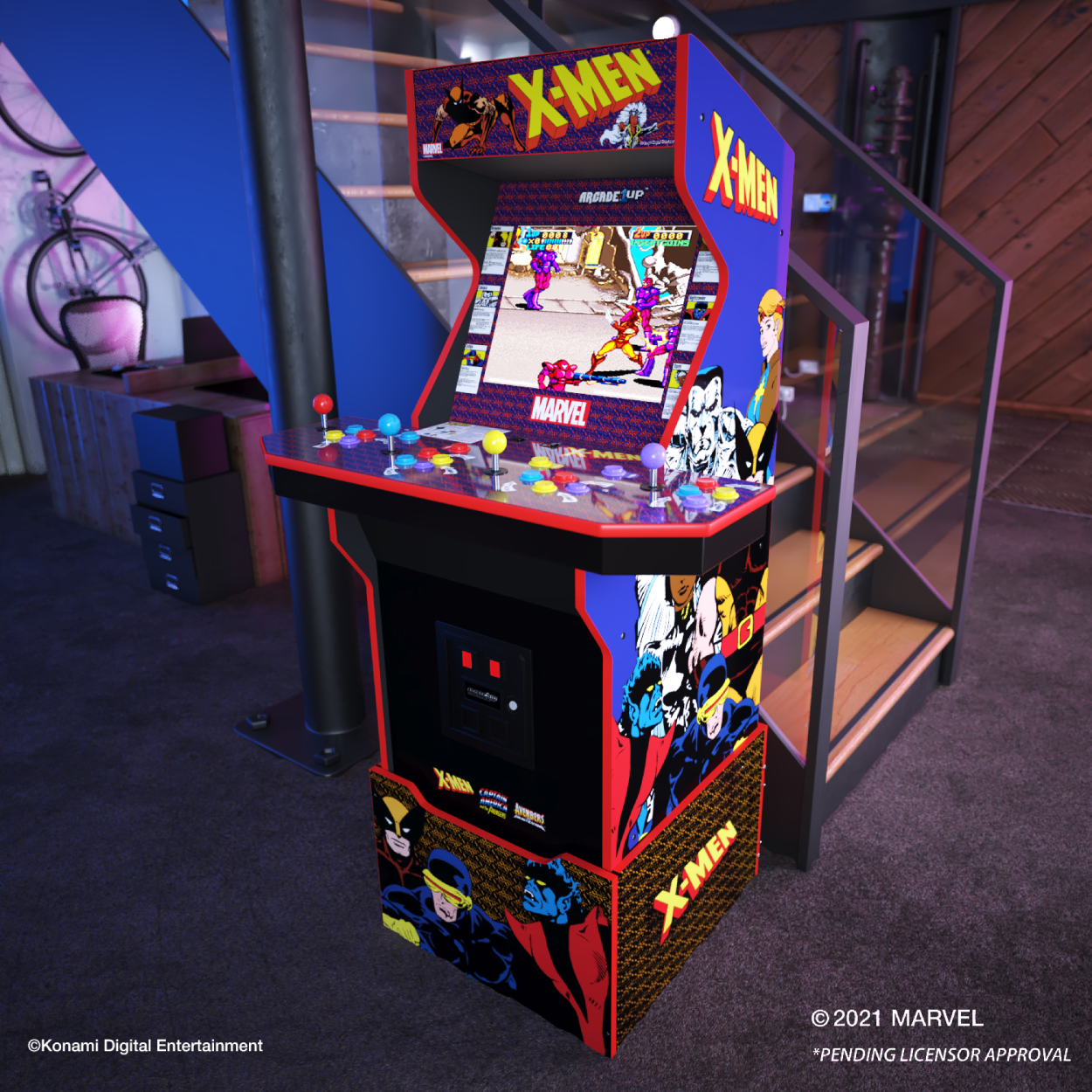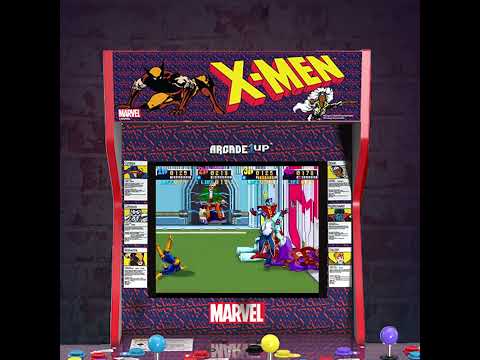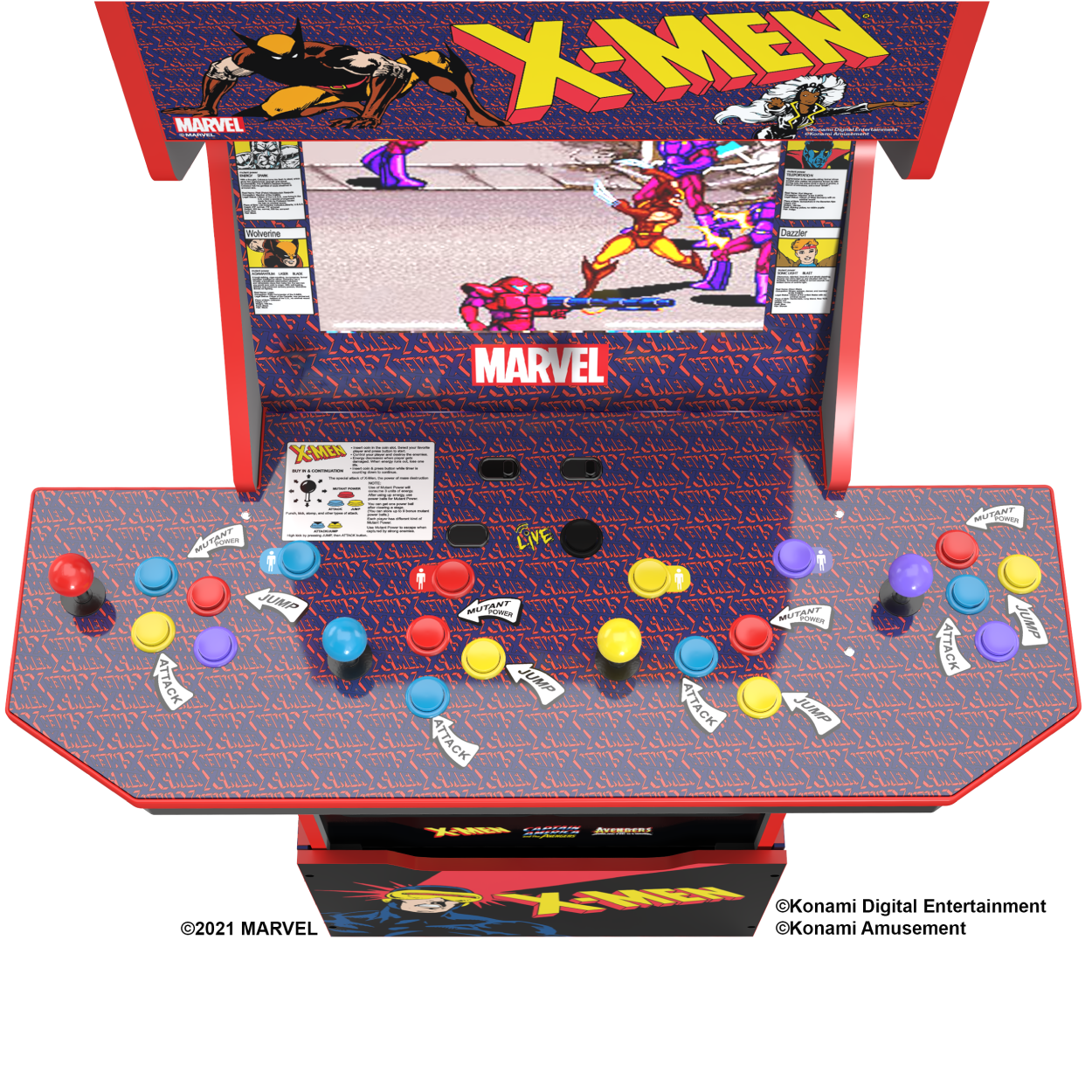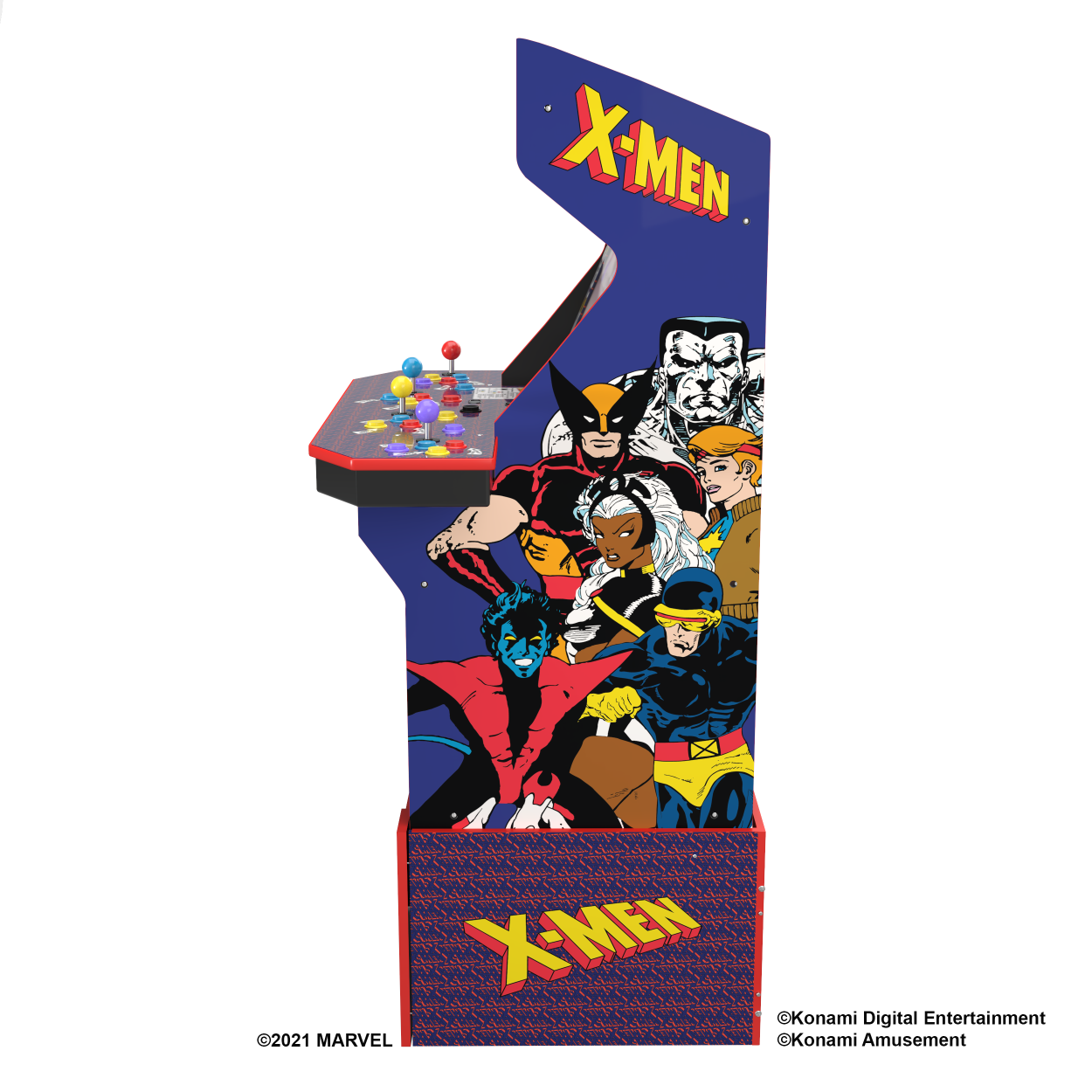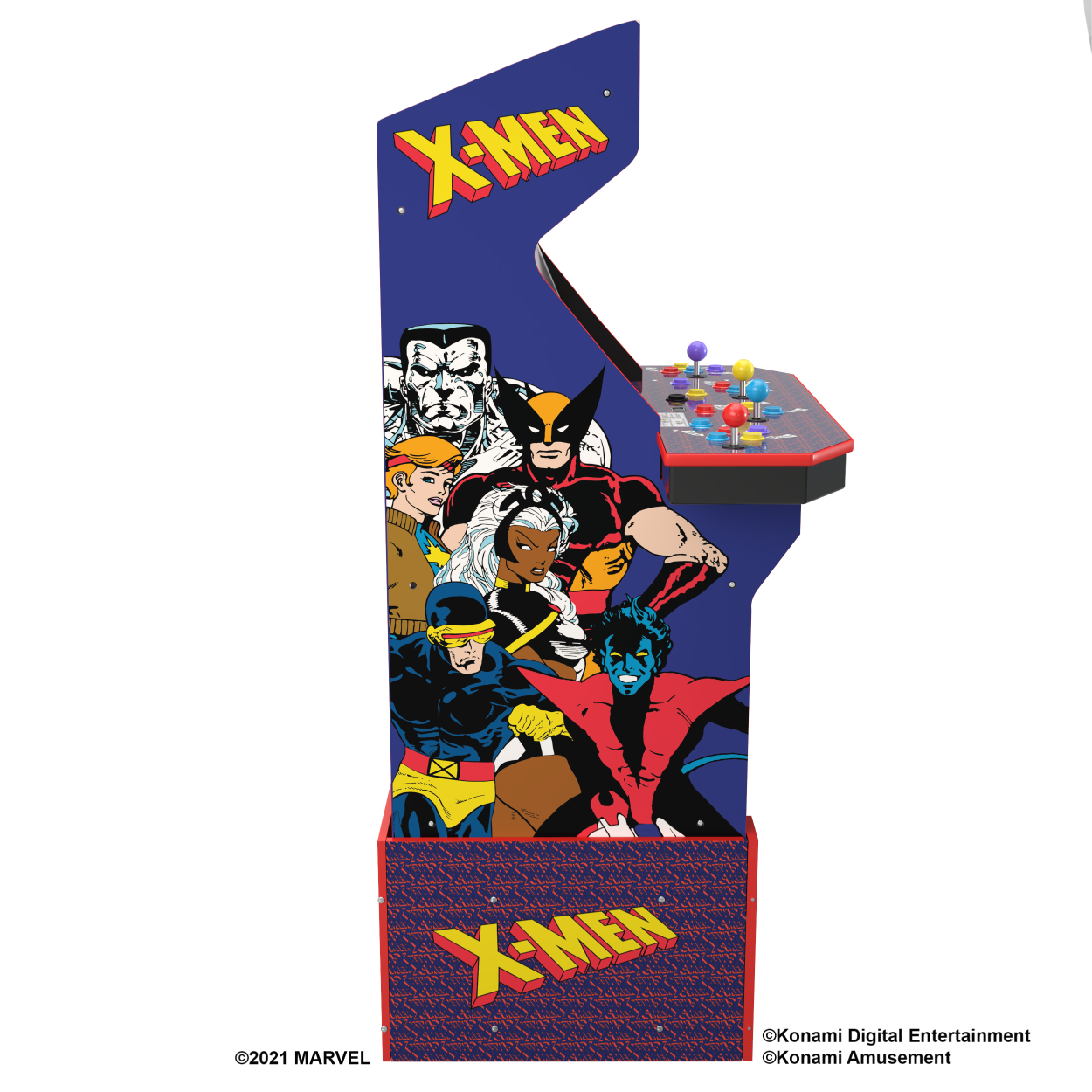 Arcade1Up X-Men 4-Player Live!
SKU: XMN-A-01253
Hurry, only 3 left in stock!
Licence: Official Arcade1Up License
Shipping: Spend $200 » Get Free Delivery
---
---
X-Men 4-Player Live! Arcade1UP Arcade Machine BUY NOW
Marvel and fans of classic arcade machines can rejoice with the new X-Men: The Arcade Game 4-Player Arcade1UP Live! now storming into games rooms, offices and man caves across Australia! 
This ¾ scale Arcade1UP home machine includes classic Marvel X-Men: The Arcade Game artwork from the 1992 Konami classic, light-up marquee, WiFi, realistic arcade buttons and joysticks for 4 players, and an X-Men logo riser for height, printed character stool and realistic plastic moulded double coin door to for that retro realism; no coins required!

Widely regarded as one of the best side-scrolling beat 'em up games of its generation, X-Men: The Arcade Game is a powerful alternative to other beat 'em up arcade classics, such as Teenage Mutant Ninja Turtles and The Simpsons Arcade games. Released for arcades in 1992 by Konami and based on the Pryde of the X-Men animated series pilot, play as Storm, Cyclops, Wolverine, Colossus, Nightcrawler and Dazzler against all your favourite X-Men villains. 
With Arcade1UP, you can now team up over WiFi with mutants around the world online, so you can enjoy the classic arcade feel of this ¾ scale arcade machine and still play with up to 3 other players without having to be in the same room as each other! 
Captain America and The Avengers
Play as your favourite early 90s Avengers team members Iron Man, Captain America, Vision or Hawkeye as you fight through classic Marvel villains including Juggernaut, Ultron, Redskull and more. Another classic Marvel 4-player beat 'em up arcade game now available in your home.
The Avengers in Galactic Storm
This two-player 2D fighting game is based on the Avengers Operation: Galactic Storm comic series. Play as Avengers Captain America, Black Knight, Crystal or Thunderstrike against various Kree playable characters. This was the first modern fighter game to include assistant characters! 
Games Included: 
X-Men: The Arcade Game (1992) by Konami - Co-op & WiFi 
Captain America and The Avengers (1991) by Data East - Co-op & WiFi 
The Avengers in Galactic Storm (1995) by Data East - Co-op & WiFi 
Product Specs
Classic upright "Cabinet" design
Upgraded 17" Color LCD screen
Real feel arcade controls & buttons
Original Artwork
Coinless operation
Volume control
Clear Deck Protector
Anti-Tip Over Strap
Machine Dimensions: 45.8" H (57.8" H w/ riser) x 22.75" D x 19" W
Custom Riser included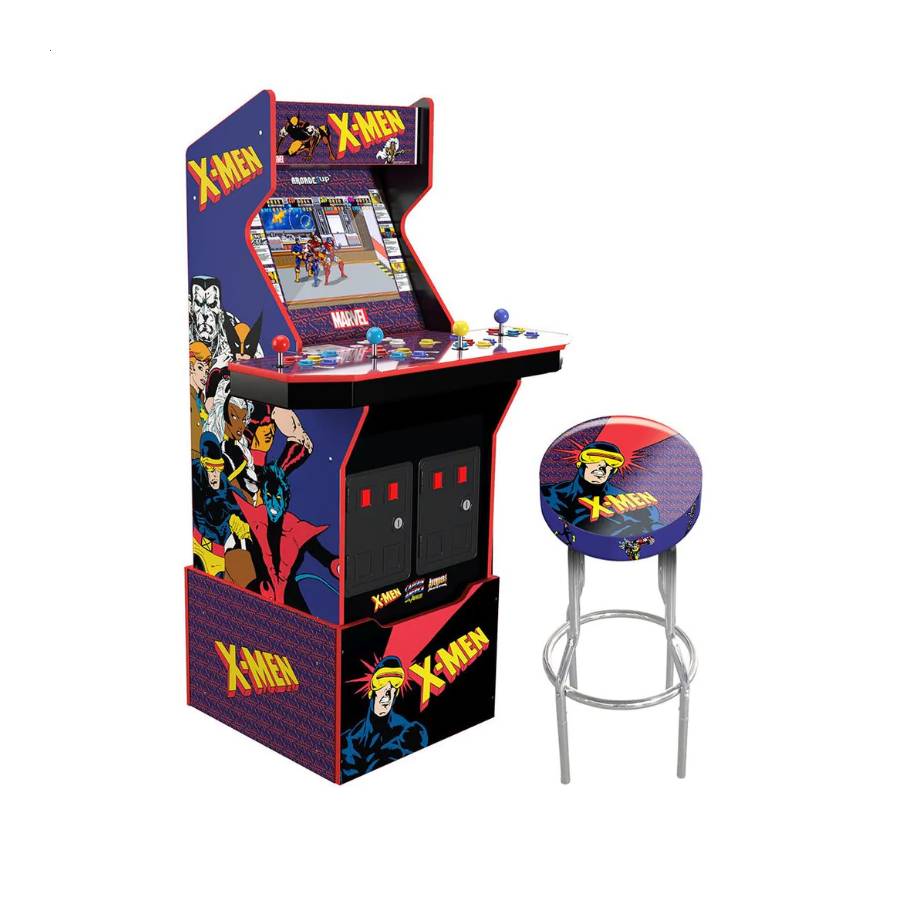 Arcadegamer is at the cutting edge of arcade cabinets beating its competitors with regards to availability of the latest arcade systems. Coupled with generally lower or competitive prices it should be your first shopping venue.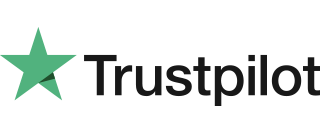 You may also like...
Save $49.00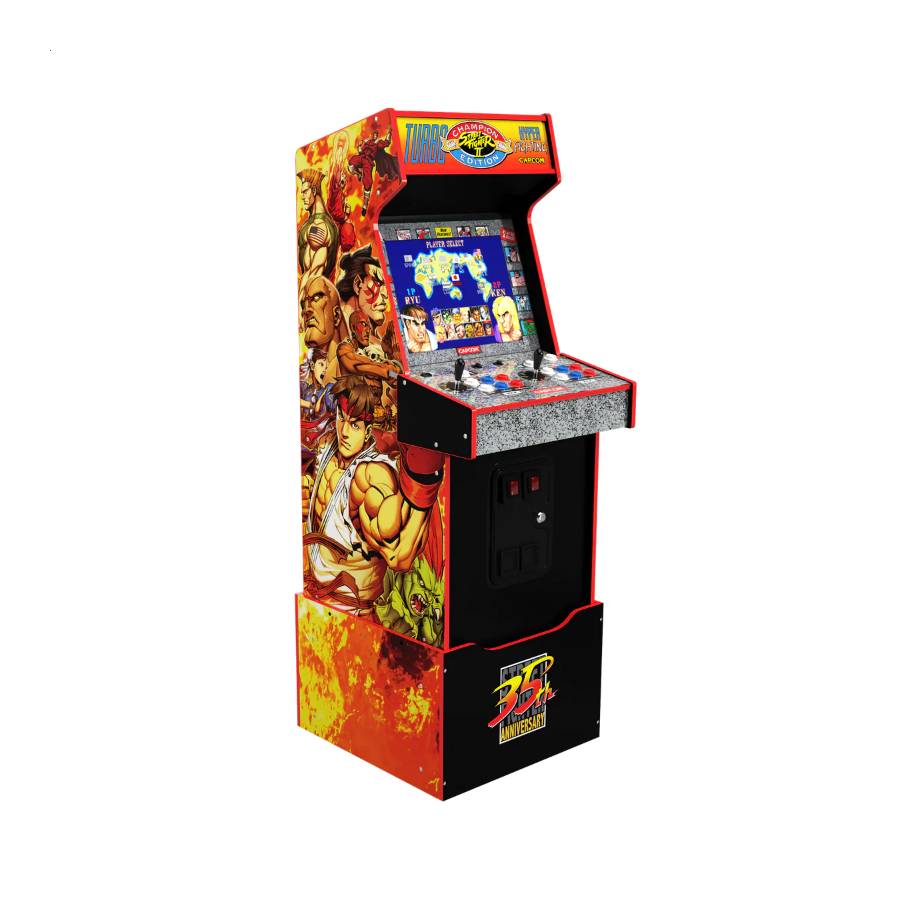 Save $49.00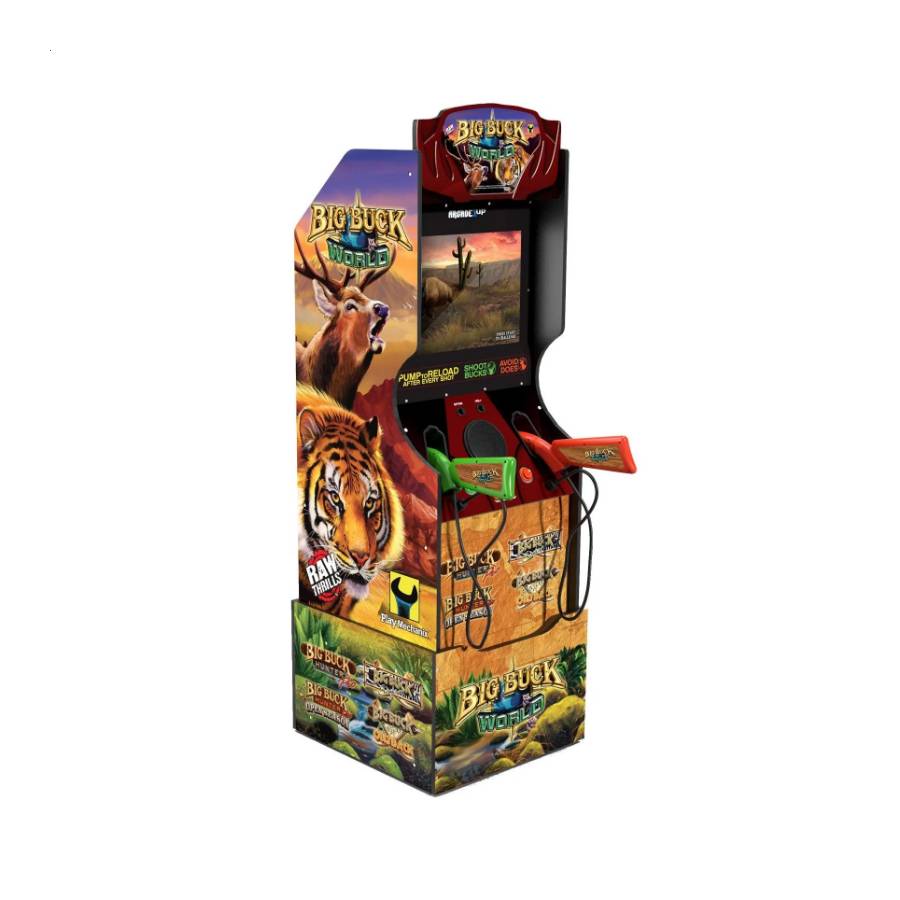 Sold out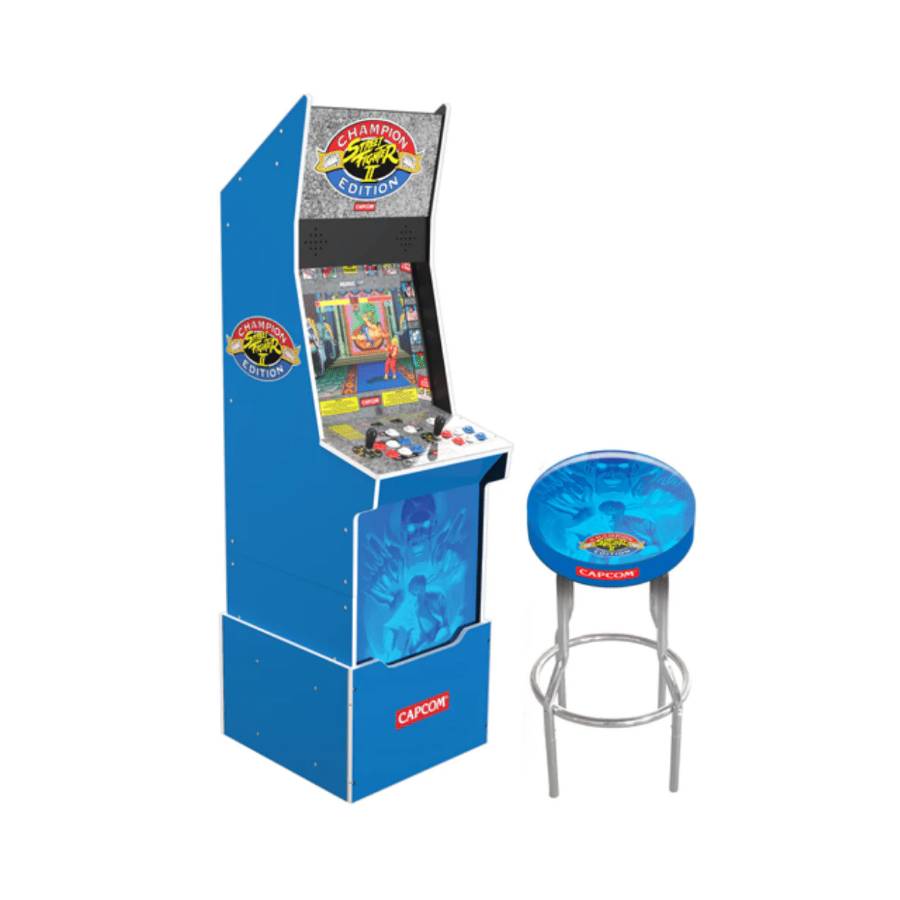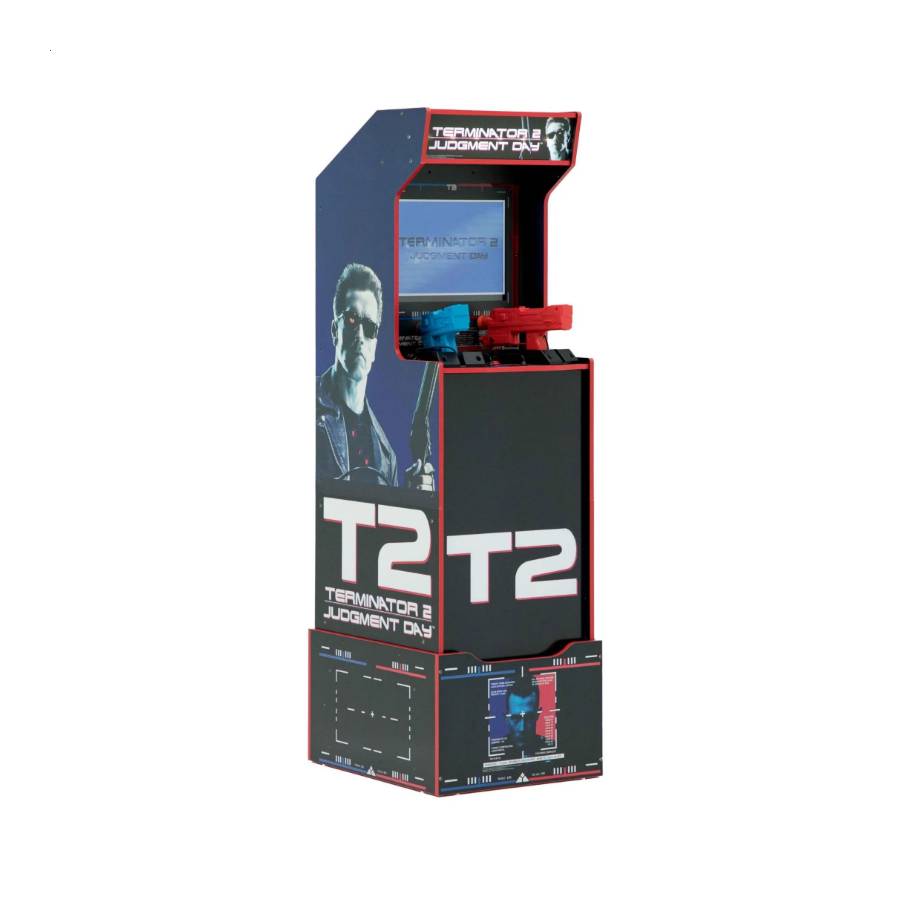 Sold out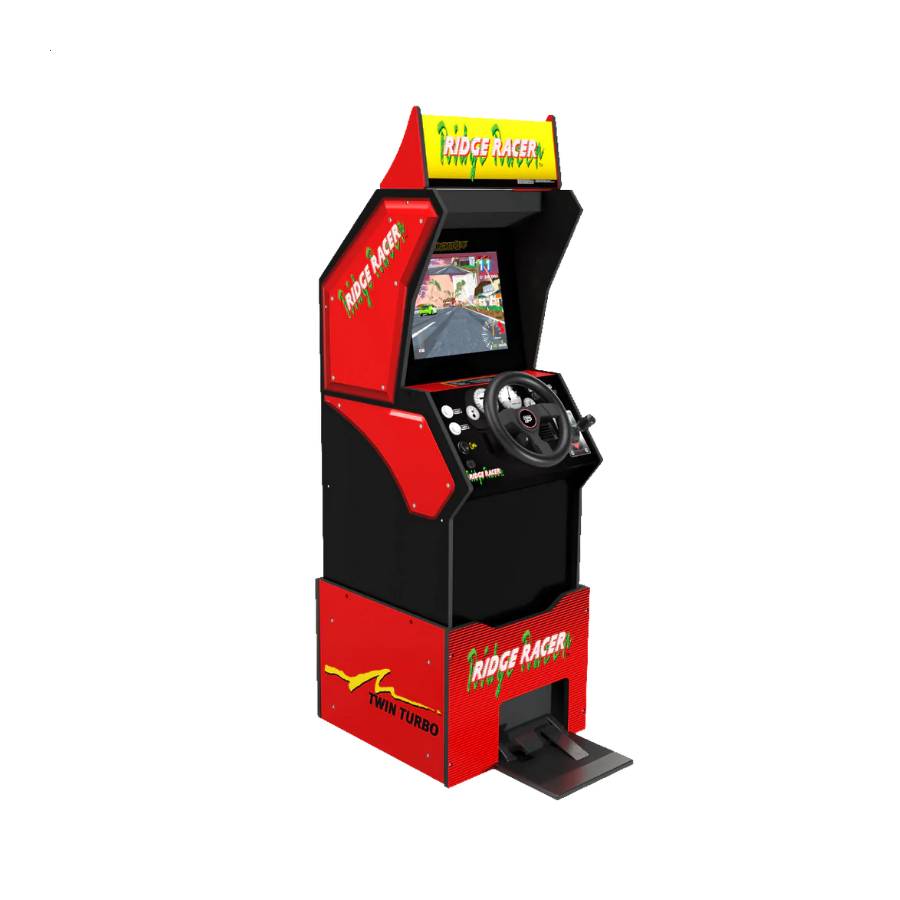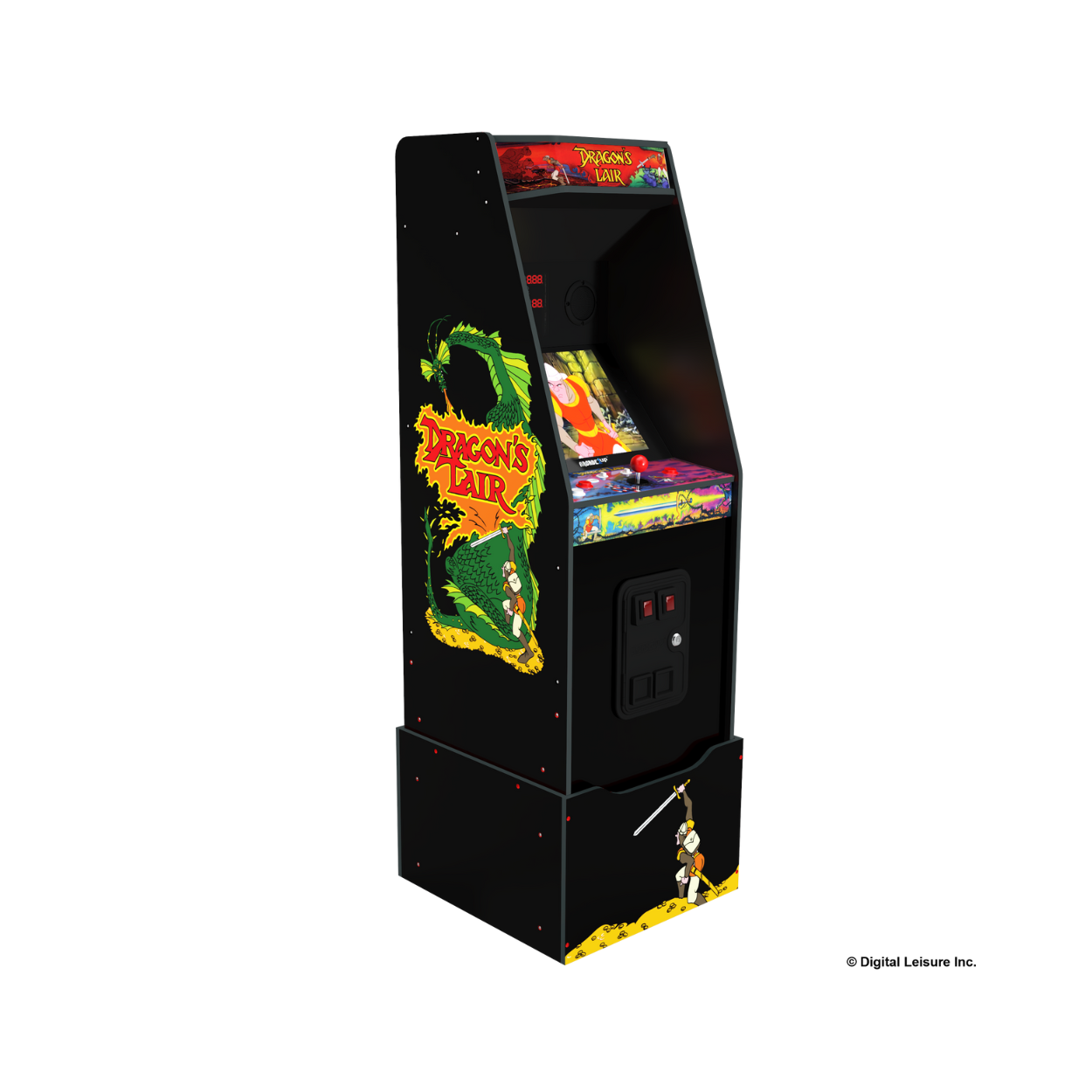 LIMITED QUANTITY!
Save $40.00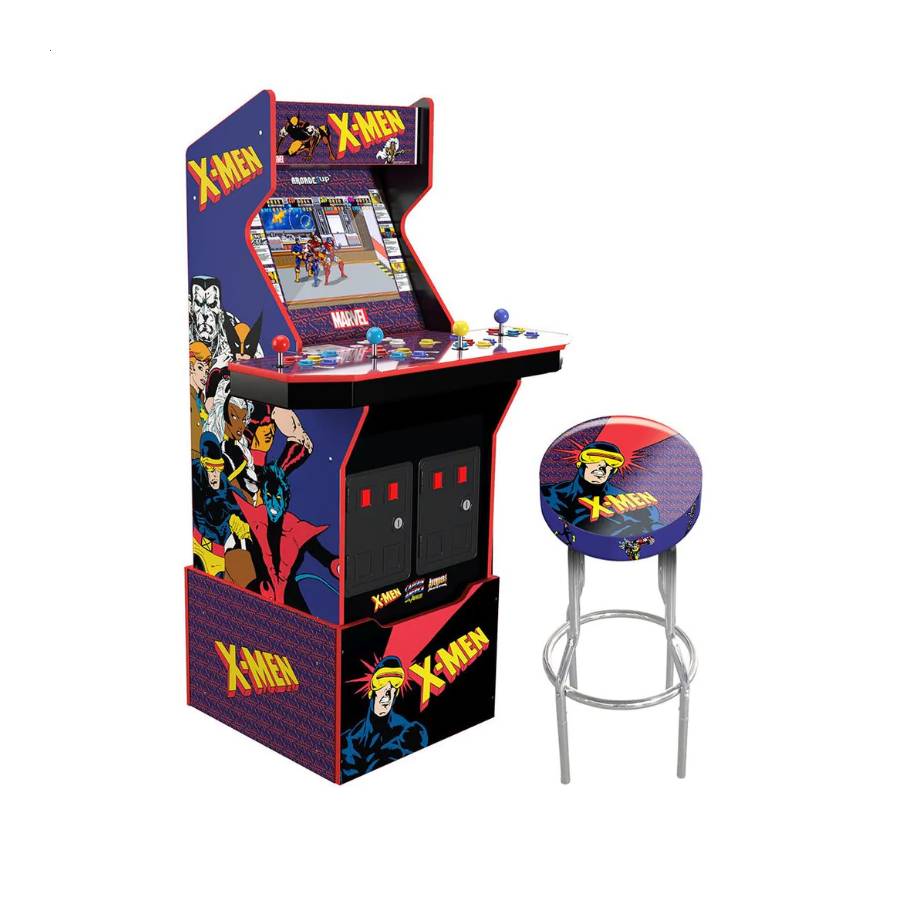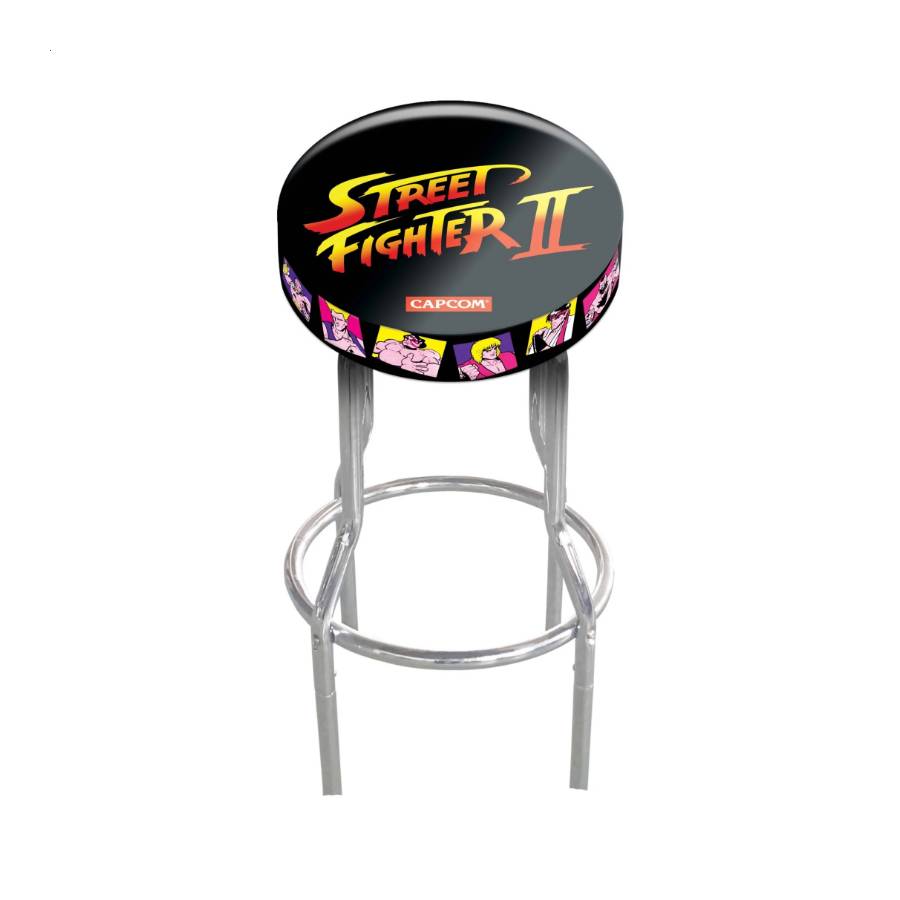 Questions?
No sweat, we're here to help! Here's the most frequently asked questions we receive.
Unfortunately, due to the nature of arcade machines, shipping is currently limited to Australian customers only. However, overseas shipping may become available soon. Join our newsletter to be notified when!
When can I expect delivery?

Delivery times will vary depending on your location and product supply. However, gamers can expect the following delivery times as an estimate:

Standard Shipping: 5-7 Business Days
Express Shipping: 1-4 Business Days
Yes, absolutely. If there is a fault with your product we offer 30 days returns. We have a 30-day return policy, which means you have 30 days after receiving your item to request a return. To be eligible for a return, your item must be in the same condition that you received it, unworn or unused, with tags, and in its original packaging. Any items returned that are not damaged or have issues will incur a freight + restocking fee of AUD $75. 

You can visit our Refund Policy for more information.
Are these original games?

Yes, absolutely! Every Arcade1Up unit is fully licenced with original gameplay and licensed artwork. The arcade units, joysticks, trackballs, buttons and sounds all resemble that of the original arcade units you know and love!
All Arcade1Up units come with 12 months manufacturers warranty. In the unlikely event that there is an issue with your Arcade1Up machine, contact us to speak with our friendly team.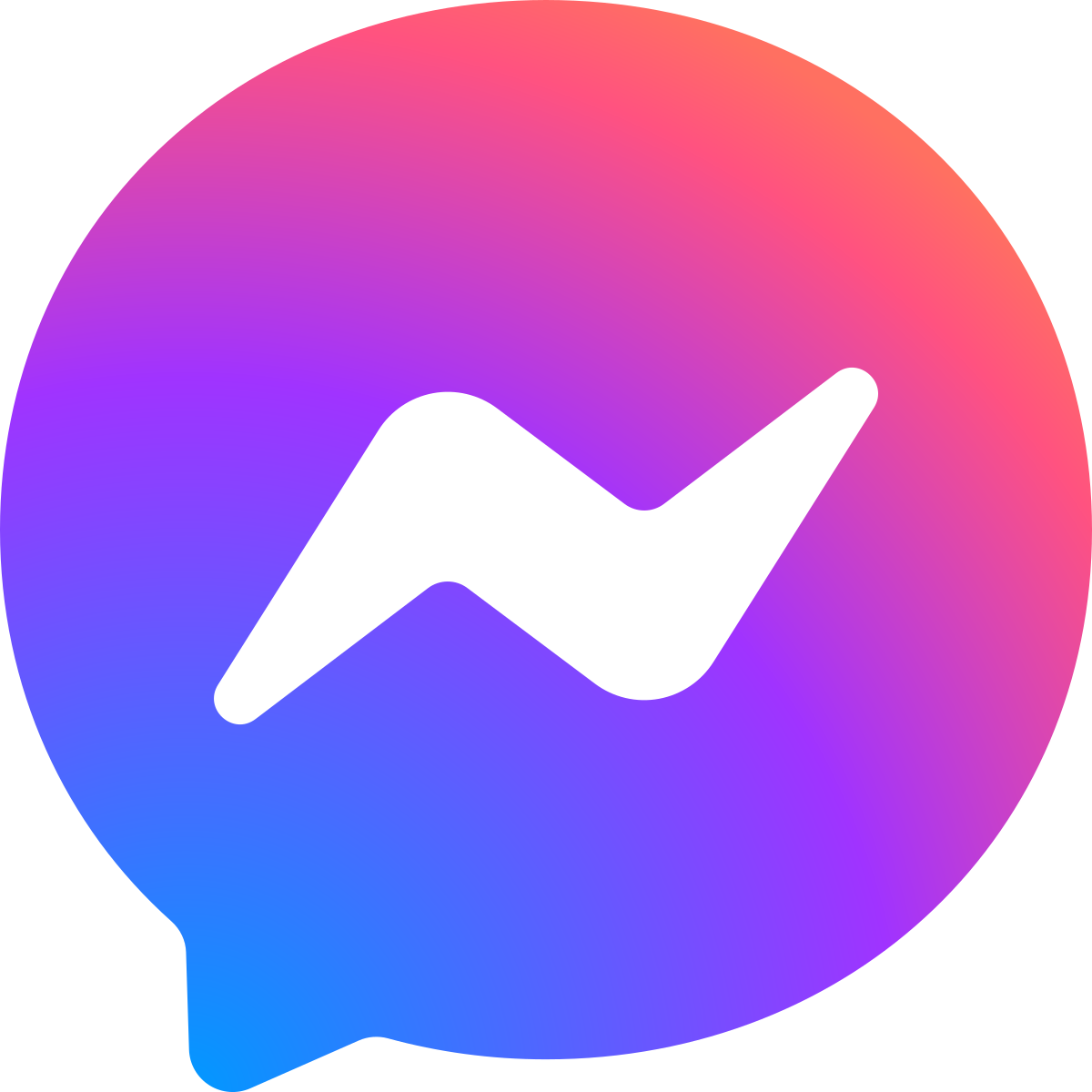 Live chat Monday to Friday 8:30am - 8:30pm
Here to answer all of your questions!
Contact Us →