The Simpsons 4-Player Live! Arcade1UP Arcade Machine
Everyone's favourite yellow family are back in one of the best beat 'em up arcade games of the 90s. This ¾ scale Arcade1UP home arcade machine is a detailed reproduction of the original arcade machine from Konami in 1991. 
It features a light-up marquee sign, WiFi, plastic moulded double coin door replicas (no coins required!), 4-player controls, 3-D trackball and a Simpsons family printed arcade stool. The colourful design will fill any vintage Simpsons fan with nostalgia and makes it a fun addition to any room. 
The Simpsons Arcade1UP now in Australia!
The Simpsons Arcade is one of the brightest and most family-friendly Final Fight style arcade games, giving it a wide appeal among arcade gamers and fans of the show alike. 
Based on season 1 of The Simpsons TV series, this arcade game is full of cameos from early Simpsons characters, both famous & obscure, in the background, including Blinky the Three-Eyed Fish, Bleeding Gums Murphy and Principal Skinner. 
Fight through Springfield as Marge with her vacuum cleaner, Lisa with her skipping rope, Bart with his skateboard, and Homer with his flailing fists. Use various melee weapons and food items for replenishing health as you chase down an uncharacteristically aggressive Mr Smithers who has kidnapped Maggie.
Don't have 4-friends to play your new Simpsons Arcade Game locally? This WiFi-enabled machine allows you to team up with retro gamers around the world with their own Arcade1UP machines over the internet! This will allow you to play the game as a team as originally intended!
The Simpsons Bowling Arcade Game!
Produced by Konami in 2000, the Simpsons Bowling is one of the most modern 3-D arcade games to ever be ported to an Arcade1UP. The original arcade machine for The Simpsons Bowling is a very rare and expensive cabinet, so the reveal of this bonus game has been widely celebrated. 
The 3-D trackball allows up to 4 players to take turns against each other sharing alternating turns. The roster of characters with varying stats for power, straight and curve including Homer, Bart, Marge, Lisa (Kang in disguise), Krusty the Clown, Abe (Grandpa Simpson), Apu, Mr Burns and Groundskeeper Willie. Each character has their own hilarious animations and dialogue recorded by original Simpsons voice actors including Dan Castellaneta, Julie Kavner, Nancy Cartwright, Yeardley Smith, Harry Shearer and Hank Azaria. 
This game features online leaderboards to share your high scores with players around the world over WiFi. 
Games Included: 
The Simpsons - Co-op & WiFi 
Simpsons Bowling - Leaderboard & WiFi 
Classic upright "Cabinet" design
Bonus "The Simpsons" Stool
Upgraded 17" Color LCD screen
Real feel arcade controls & buttons
Original Artwork
Coinless operation
Volume control
Clear Deck Protector
Anti-Tip Over Strap
Machine Dimensions: 45.8" H (57.8" H w/ riser) x 22.75" D x 19" W
Custom Riser included
Customer Reviews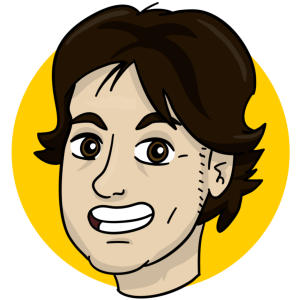 TA
23/11/2021
Tim A.

Australia
I recommend this product
A dream come true!.. with a few cons.
I've wanted one of these bad boys since first seeing the original arcade machine back in the early 90s. Now I've got this beautiful machine in my home! The shiny bright cabinet artwork, the light-up marquee and the two included games are outstanding. Lucky folks who forked out the big bucks for this will find themselves enjoying the bowling game more than expected, especially with friends. Unfortunately this cabinet does have a few cons. Once again, Arcade1Up have designed these cabinets to have a plastic bezel that has no resistance to even the most minor touch. Try to wipe dust and marks off your screen and you'll be doomed to a badly scratched screen forever. Additionally, some screws don't screw in properly, though this is a minor annoyance. Sadly, even though the games both have a highscore list, your scores don't actually get saved on there, which severely hinders the replay value of both games. The scoring system for the Simpsons Arcade game (while likely authentic to the original) needs some improvement to warrant having an online leaderboard. The score is essentially finite, so the players at the top of the online leaderboard are not necessarily the best at the game, but the best at knowing some cheeky scoring loopholes. Much thanks though to ArcadeGamer who got this thing to my doorstep the moment it was available and offered the best deal (free postage) available!
19/11/2021
Chris P.

Australia
I recommend this product
The simpsons
High Quilty item. Great games. Super fast shipping. Highly recommended for any Simpson fan.